04/1

8

/2014
Did Israel steal bomb-grade uranium from the United States?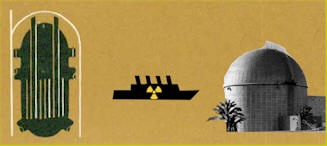 Last month the Interagency Security Classification Appeals Panel (ISCAP), the nation's highest classification authority, released a number of top-level government memoranda that shed additional light on the so-called NUMEC affair, "the story that won't go away—the possibility that in the 1960s, Israel stole bomb-grade uranium from a US nuclear fuel-processing plant."

The evidence available for our 2010 Bulletin article persuaded us that Israel did steal uranium from the Apollo, Pennsylvania, plant of the Nuclear Materials and Equipment Corporation (NUMEC). We urged the US government to declassify CIA and FBI documents to settle the matter. In releasing the current batch—the release being largely due to the persistent appeals of researcher Grant Smith—the government has been careful to excise from all the released documents the CIA's reasons for fingering Israel. Despite this, the documents are significantly revealing. For one thing, the excisions themselves are a backhanded admission of the persuasiveness of the CIA's evidence. (Why these excisions are legally justified is not apparent—after nearly 50 years, the "sources and methods" issues have long ago dissipated.) More
04/14/2014
Will the U.S. Also Deny Visas to Israel's Spies?
The new policy to block visas for U.N. Ambassadors who engaged in espionage

...The American Israel Public Affairs Committee is celebrating President Barack Obama's decision to deny a visa to Iran's ambassador to the United Nations. AIPAC declared "The very fact that Iranian leaders would even select such a person to represent them at the United Nations underscores the importance of maintaining vigilance against the duplicitous behavior of this regime – particularly in regard to its nuclear program." Iran's UN ambassador nominee, Hamid Abutalebi, has been accused of playing a role in the 1979 takeover of the U.S. embassy in Tehran. Rushed legislation crafted and promoted by Israel's supporters to block Abutalebi easily passed the House and Senate and await the president's signature. Until now, the United States has automatically granted visas to heads of state and diplomats from around the world to conduct business at the UN headquarters in New York City. That the new policy is yet another targeted measure to derail current negotiations over the Iranian nuclear program is obvious in how the US treats Israeli diplomats and citizens engaged in nuclear-weapons-related espionage against America.

If President Obama signs the Cruz legislation into law, it would allow him to block Israeli Prime Minister Benjamin Netanyahu from ever addressing the United Nations again...More

0

3

/

27/201

4
Secrets about Israeli theft of U.S. weapons-grade nuclear material declassified - IRmep
WASHINGTON
, March 27, 2014 /PRNewswire-USNewswire/ -- On
March 18, 2014 ISCAP, the highest declassification authority in the U.S., released
84 pages
(PDF) of formerly secret information about investigations into the illegal diversion of weapons-grade nuclear material from a
Pennsylvania
plant into the clandestine Israeli nuclear weapons program. Files now available to the public from IRmep's ISCAP process include:


4/2/1968 Letter from the Director of the CIA alerting the Attorney General
(PDF) about a huge loss of material from Pennsylvania's Nuclear Materials and Equipment Corporation (NUMEC). "It is critical for us to establish whether or not the Israelis now have the capability for fabricating nuclear weapons which might be employed in the Near East."


03/09/1972 FBI memorandum
(PDF) "On the basis of the foregoing it must be assumed for the purpose of U.S. national security that diversion of special nuclear materials to Israel by Dr. [

Zalman] Shapiro

and his [NUMEC] associates is a distinct possibility."


<![if !vml]>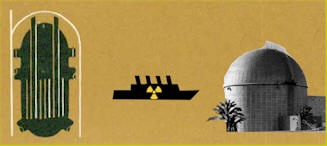 <![endif]>
07/28/1977 Notes of a briefing from CIA's Associate Deputy Director for Operations Theodore Shackley to the Carter administration National Security Council
(PDF) "I also asked Shackley to get us a rundown on the political aspects#e.g. when were the President and Congressional officials briefed on the Israeli weapons program, on the NUMEC connection, and what were their reactions. In December, Carter was briefed on the NUMEC problem as President-elect by Bush in Georgia...I do not think the President has plausible deniability. The CIA case is persuasive..."



08/02/1977 Memo to Carter from Zbigniew Brzezinski

(PDF) "So far as we know however, (and we have made serious effort to discover it) there is nothing to indicate active CIA participation in the alleged theft...There is a tremendous amount of interest in this issue in Congress...We face tough sledding in the next few weeks in trying to keep attention focused on ERDA's technical [overall U.S. nuclear material loss] arguments..on the FBI investigations, and away from the CIA's information."



All released CIA evidence

and former Tel Aviv Station Chief John Hadden suggest the severely

undercapitalized NUMEC was "an Israeli [smuggling] operation from the beginning

." Multiple health-related lawsuits have been filed targeting companies that later assumed NUMEC ownership. The U.S. Army Corps of Engineers currently estimates its toxic cleanup of NUMEC will cost $500 million. No damage claims have yet been filed against the Israeli government. Israel Lobby Archive Documents

0

3

/2

1

/201

4
FBI investigates Israel Bond sellers as unregistered foreign agents - Israel Lobby Archive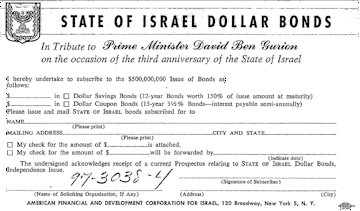 Founders of the U.S.-based sales corporation for Israel bonds included the unindicted ringleader of the Sonneborn network of conventional arms smuggling fronts, Rudolph Sonneborn, and the North America financier for Israel's clandestine nuclear weapons program Abraham Feinberg, along with former U.S. Treasury Secretary Henry Morgenthau Jr.. Morgenthau's role in conventional and nuclear smuggling for Israel is alleged, but unconfirmed since the FBI has censored nearly every page of his lengthy FBI file.

The FBI kept a close watch on the "American Financial and Development Corporation for Israel" (AFDCI, incorporated in 1950) to determine whether it was acting as an unregistered agent of the Israeli government.

On June 27, 1951, the FBI chartered an investigation to discover "connection between subject corporation and the Government of Israel, the extent to which the corporation is subsidized directly or indirectly by the Government of Israel, and extent to which the Government of Israel in any way exercises control of the policies or operations of the corporation."

After one FBI inquiry, the Chief of Foreign Agent Registration at DOJ (who later enforced the registration order against AIPAC's parent, the American Zionist Council) determined that "Bonds for Israel" was "entitled to 'Commercial Exemption' under the Registration Act for the reason that funds raised by this organization are to be used for economic purposes..." [Nathan] Lenvin "pointed out that Israeli Government representatives and military personnel who tour the U.S. for 'Bonds for Israel' would be required to register with the Justice Dept. if their talks and speeches include any political propaganda. He added that, in his opinion, it would seem most difficult for these speakers not to interject some political propaganda in their speeches."

FBI ordered that confidential informants be developed within the sales network and that public source material be collected to determine whether "'Bonds for Israel' have been engaged in activities requiring their registration under the Registration Act."

On November 13, a 1956 FBI bulletin, copied to NSA and CIA, reported that a secret November 9, 1956 Development Corporation for Israel (successor to AFDCI) meeting took place over concerns that Israeli funds would be frozen over Israel's attack on Egypt.

However, U.S. presidents never used their leverage on ballooning Israeli bond sales across the United States to pressure Israel to comply with international law. Although bond sales have expanded to over a billion dollars a year (2013) as Israel's supporters enact laws to efficiently place them in a wide variety of state government holdings, the record reveals that the Justice Department has never engaged in a serious review of compliance with the Foreign Agents Registration Act. File.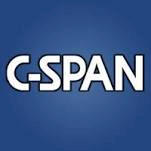 03/07

/201

4
The National Summit to Reassess the U.S.-Israel "Special Relationship" - Full Event

03/03

/201

4
Admitted Spy Shows up for Oscars—and Wins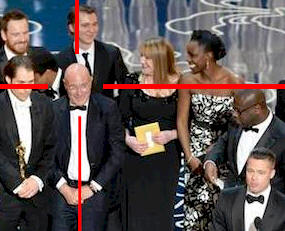 An FBI spokeswoman in Los Angeles would not tell Under the Radar if the bureau planned to interview Milchan or DeNiro in connection with what they said in the Israeli interview.

"As a matter of policy, the FBI neither confirms nor denies investigations. I am unaware of any public information relative to this matter," she said.

Grant Smith, author of Divert, about the decades-long Israeli operation to funnel U.S. nuclear secrets, uranium and parts to Israel, was not surprised that Milchan was "unconcerned and on stage" at the Oscars. Smith said Milchan has dodged prosecution for more than 30 years, even as a colleague in the smuggling of nuclear triggers, Richard Kelley Smyth, ultimately was arrested and jailed.

What has made Milchan untouchable, according to Smith, is his connections. These include long time associations with Israeli leaders including Shimon Peres and current Prime Minister Benjamin Netanyahu, who worked at Heli Trading, a Milchan front company used for smuggling, according to Smith, who cites Justice Department documents that he acquired through the Freedom of Information Act.

During the interview with Israel's Channel 2, Milchan acknowledged being an arms dealer and that he also used his international connections to advocate for the apartheid government of South Africa in exchange for the regime helping Israel procure uranium. More

02/10

/201

4
National Summit to Reassess the U.S.-Israel "Special Relationship" in Washington on March 7
WASHINGTON, Feb. 10, 2014 /PRNewswire-USNewswire/ The March 7 National Summit to Reassess the U.S.-Israel "Special Relationship" at the National Press Club will present the following experts:
Former Congressman Paul Findley is the author of the groundbreaking book They Dare to Speak out: People and Institutions Confront Israel's Lobby. Findley will discuss how the lobby shapes important U.S. foreign policies and influences elections.

Stephen Walt, co-author of The Israel Lobby and U.S. Foreign Policy, will deliver an update on what his groundbreaking 2007 book left out.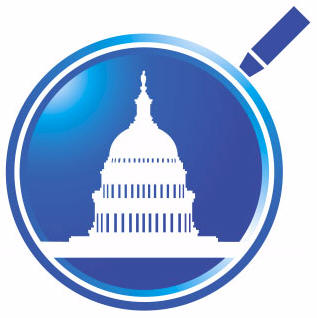 Historian Geoffrey Wawro will describe surprising findings from his 2010 book Quicksand: America's Pursuit of Power in the Middle East, and how its publication impacted his career.
Lieutenant Colonel Karen U. Kwiatkowski will deliver an insider account about the pre-Iraq invasion environment inside the Pentagon's Office of Special Plans. Kwiatkowski will compare similarities and differences with the current neoconservative and Israel lobby drives to attack Syria and Iran.
Brigadier General James J. David will review how "super-sized" U.S. military aid to Israel affects American allies. Former intelligence officers Philip Giraldi, Raymond McGovern, Paul Pillar and Michael Scheuer will provide their insights about how Israel and its lobby influence America's national security and global standing. More
02/03/2014 IRmep on C-SPAN
United States "Lousy" at Keeping Nuclear Weapons Tech and Material from Israel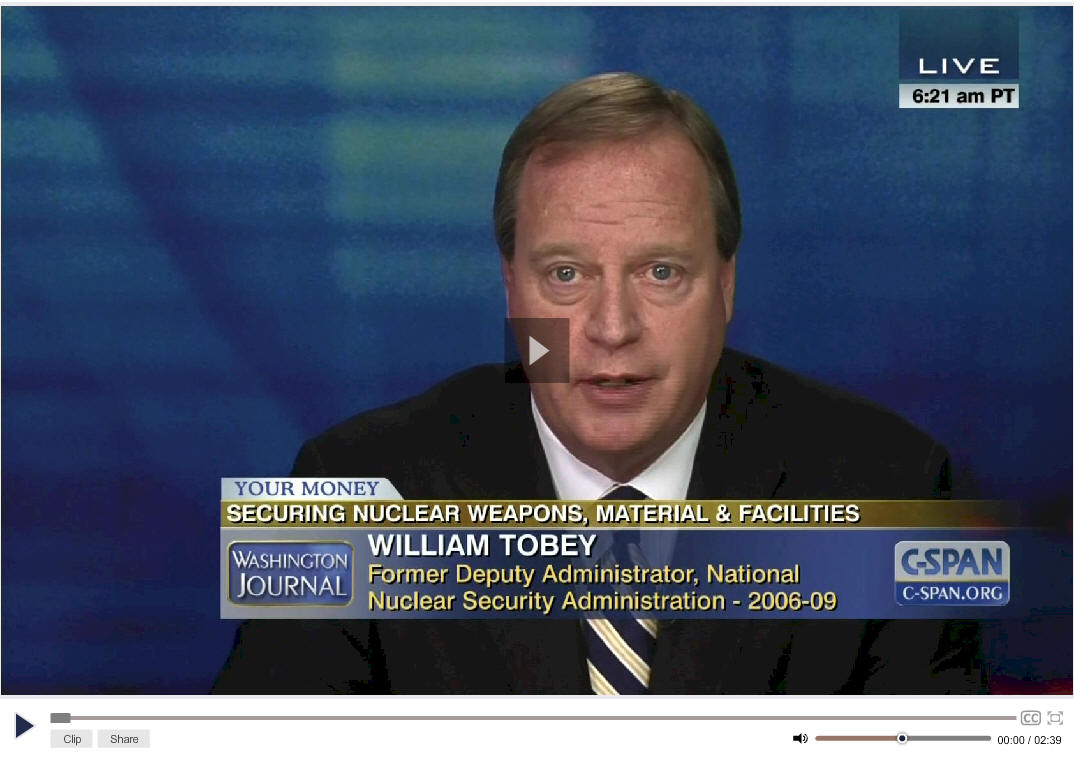 IRmep Director Grant F. Smith questions former Nuclear Security Administration official about NUMEC, Arnon Milchan, Telegy smuggling oscillators as examples that the United States does not adequately protect facilities from Israeli nuclear smugglers.

01/15

/201

4
America's first National Summit to Reassess the U.S.-Israel "Special Relationship"

on March 7 in Washington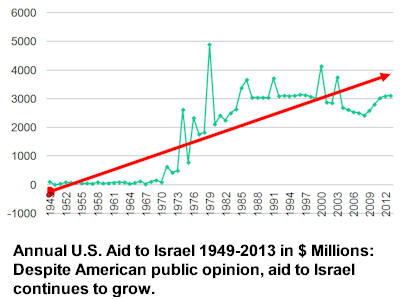 WASHINGTON, Jan. 15, 2014 /PRNewswire-USNewswire/ America's first National Summit to Reassess the U.S.-Israel "Special Relationship" will be held in the ballroom of the National Press Club on March 7 in Washington, DC.

U.S. financial, military, and diplomatic support for Israel has grown significantly and steadily throughout the past 60 years and now dwarfs annual American foreign assistance to all other nations. Research indicates the U.S.-Israel "special relationship" is a major factor in foreign hostility towards Americans. Some experts suggest that Israel has been central to U.S. wars in the Middle East.

However, the huge public backlash against Israel lobby-generated momentum for U.S. attacks on Syria and Iran indicates that Americans are concerned about the direction of U.S. foreign policy, how it is made, and those trying to make it. This historic summit will provide an in-depth, multifaceted inquiry into this critical subject matter. Panelists will include former military and diplomatic personnel, intelligence officers, scholars, economists, researchers and a variety of other subject-matter experts and authors often shut out of key discussions in public forums and news media outlets. Members of the public will be allowed to ask the key questions and network with other attendees.

Interested members of the public may now register for an early-bird discount online at EventsNow (link). Members of the press may request credentials and currently enrolled university or college students may apply for one of the limited number of donor-funded free student tickets by completing and submitting this registration form (PDF link). A complimentary lunch will be provided during mid-day keynotes and panels. More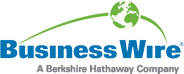 01/06/201
4
Former Bank of Israel Governor Stanley Fischer Wrong Choice for Fed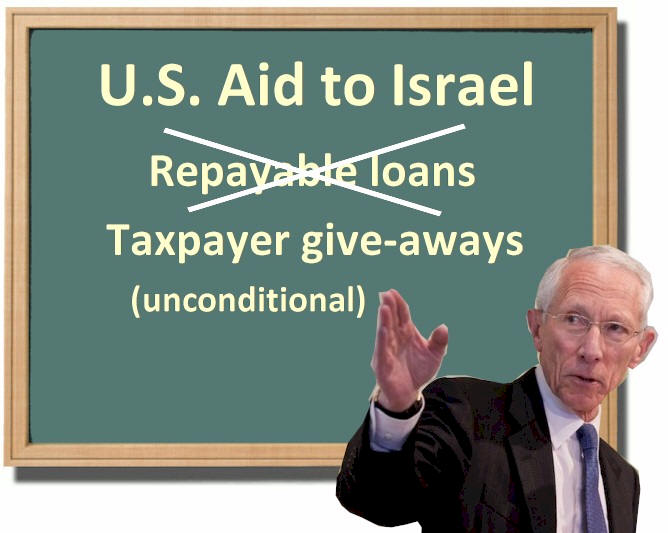 WASHINGTON--(BUSINESS WIRE)--Former Bank of Israel Governor Stanley Fischer is the wrong choice for vice chair of the U.S. Federal Reserve Board. According to an IRmep research report:

1. Fischer supports extreme anti-Iran policies that harm the U.S. economy. During his 2005-2013 stint as governor of Israel's central bank, Fischer lobbied Europe, Russia, and China to isolate Iran through measures that went far beyond the sanctions adopted by the U.N. Security Council.

The US Chamber of Commerce, Business Roundtable, Coalition for American Trade, National Foreign Trade Council and others rejected such sanctions, provisions they estimated would cost America $25 billion and 210,000 jobs. (PDF) Yet Fischer is on record stating that even sanctions are no longer enough and appears ready to prepare the U.S. financial system for war as he did within Israel's central bank. Americans support 2-1 the current agreement to halt added sanctions during negotiations with Iran.

2. Fischer's fundamental economic aid changes harm U.S. taxpayers. Fischer was appointed by the Reagan administration to the U.S.-Israel Joint Economic Discussion Group formed to deal with Israel's 1984-1985 economic crisis. To the detriment of U.S. taxpayers, Fischer helped permanently transform billions in annual aid packages from repayable loans to direct taxpayer subsidies that in 1985 amounted to over $1,650 per Israeli. Despite lip service, Fischer has never applied the austerity measures he became famous for at the IMF to persuade Israel to obey international law or U.S. demands to vacate occupied territories... More