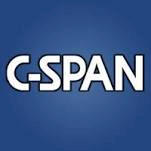 03/07

/201

4
The National Summit to Reassess the U.S.-Israel "Special Relationship" - Full Event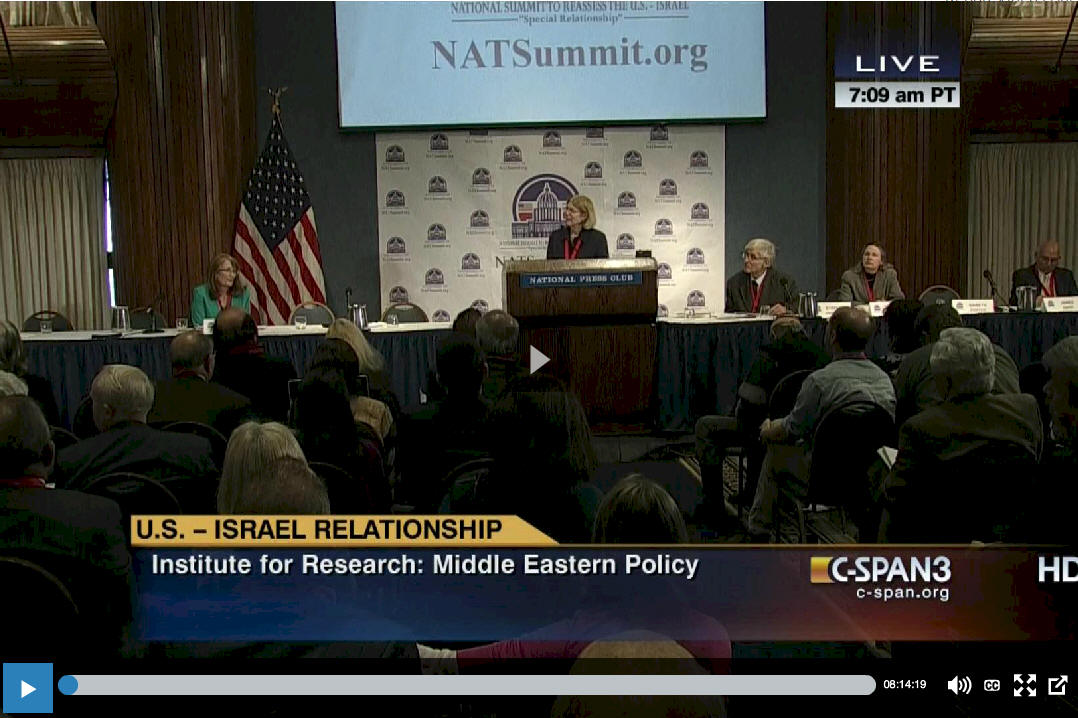 03/03

/201

4
Admitted Spy Shows up for Oscars—and Wins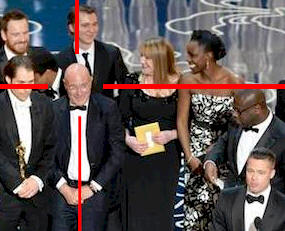 An FBI spokeswoman in Los Angeles would not tell Under the Radar if the bureau planned to interview Milchan or DeNiro in connection with what they said in the Israeli interview.

"As a matter of policy, the FBI neither confirms nor denies investigations. I am unaware of any public information relative to this matter," she said.

Grant Smith, author of Divert, about the decades-long Israeli operation to funnel U.S. nuclear secrets, uranium and parts to Israel, was not surprised that Milchan was "unconcerned and on stage" at the Oscars. Smith said Milchan has dodged prosecution for more than 30 years, even as a colleague in the smuggling of nuclear triggers, Richard Kelley Smyth, ultimately was arrested and jailed.

What has made Milchan untouchable, according to Smith, is his connections. These include long time associations with Israeli leaders including Shimon Peres and current Prime Minister Benjamin Netanyahu, who worked at Heli Trading, a Milchan front company used for smuggling, according to Smith, who cites Justice Department documents that he acquired through the Freedom of Information Act.

During the interview with Israel's Channel 2, Milchan acknowledged being an arms dealer and that he also used his international connections to advocate for the apartheid government of South Africa in exchange for the regime helping Israel procure uranium. More

02/10

/201

4
National Summit to Reassess the U.S.-Israel "Special Relationship" in Washington on March 7
WASHINGTON, Feb. 10, 2014 /PRNewswire-USNewswire/ The March 7 National Summit to Reassess the U.S.-Israel "Special Relationship" at the National Press Club will present the following experts:

Former Congressman Paul Findley is the author of the groundbreaking book They Dare to Speak out: People and Institutions Confront Israel's Lobby. Findley will discuss how the lobby shapes important U.S. foreign policies and influences elections.

Stephen Walt, co-author of The Israel Lobby and U.S. Foreign Policy, will deliver an update on what his groundbreaking 2007 book left out.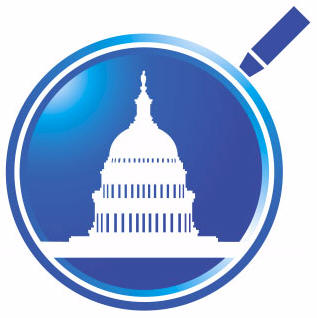 Historian Geoffrey Wawro will describe surprising findings from his 2010 book Quicksand: America's Pursuit of Power in the Middle East, and how its publication impacted his career.
Lieutenant Colonel Karen U. Kwiatkowski will deliver an insider account about the pre-Iraq invasion environment inside the Pentagon's Office of Special Plans. Kwiatkowski will compare similarities and differences with the current neoconservative and Israel lobby drives to attack Syria and Iran.
Brigadier General James J. David will review how "super-sized" U.S. military aid to Israel affects American allies. Former intelligence officers Philip Giraldi, Raymond McGovern, Paul Pillar and Michael Scheuer will provide their insights about how Israel and its lobby influence America's national security and global standing. More
02/03/2014 IRmep on C-SPAN
United States "Lousy" at Keeping Nuclear Weapons Tech and Material from Israel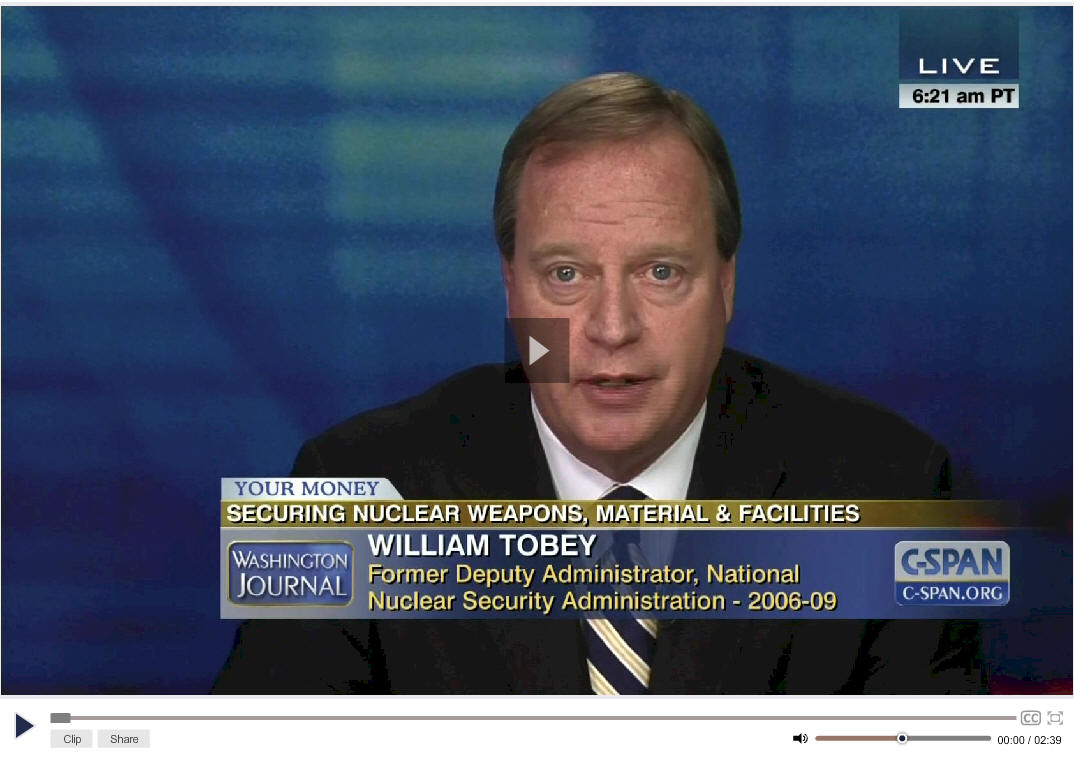 IRmep Director Grant F. Smith questions former Nuclear Security Administration official about NUMEC, Arnon Milchan, Telegy smuggling oscillators as examples that the United States does not adequately protect facilities from Israeli nuclear smugglers.

01/15

/201

4
America's first National Summit to Reassess the U.S.-Israel "Special Relationship"

on March 7 in Washington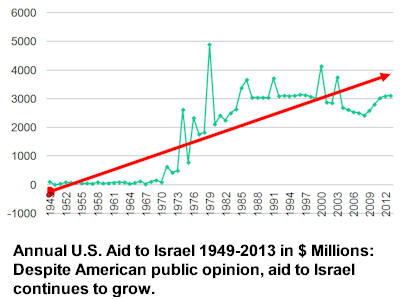 WASHINGTON, Jan. 15, 2014 /PRNewswire-USNewswire/ America's first National Summit to Reassess the U.S.-Israel "Special Relationship" will be held in the ballroom of the National Press Club on March 7 in Washington, DC.

U.S. financial, military, and diplomatic support for Israel has grown significantly and steadily throughout the past 60 years and now dwarfs annual American foreign assistance to all other nations. Research indicates the U.S.-Israel "special relationship" is a major factor in foreign hostility towards Americans. Some experts suggest that Israel has been central to U.S. wars in the Middle East.

However, the huge public backlash against Israel lobby-generated momentum for U.S. attacks on Syria and Iran indicates that Americans are concerned about the direction of U.S. foreign policy, how it is made, and those trying to make it. This historic summit will provide an in-depth, multifaceted inquiry into this critical subject matter. Panelists will include former military and diplomatic personnel, intelligence officers, scholars, economists, researchers and a variety of other subject-matter experts and authors often shut out of key discussions in public forums and news media outlets. Members of the public will be allowed to ask the key questions and network with other attendees.

Interested members of the public may now register for an early-bird discount online at EventsNow (link). Members of the press may request credentials and currently enrolled university or college students may apply for one of the limited number of donor-funded free student tickets by completing and submitting this registration form (PDF link). A complimentary lunch will be provided during mid-day keynotes and panels. More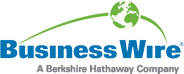 01/06/201
4
Former Bank of Israel Governor Stanley Fischer Wrong Choice for Fed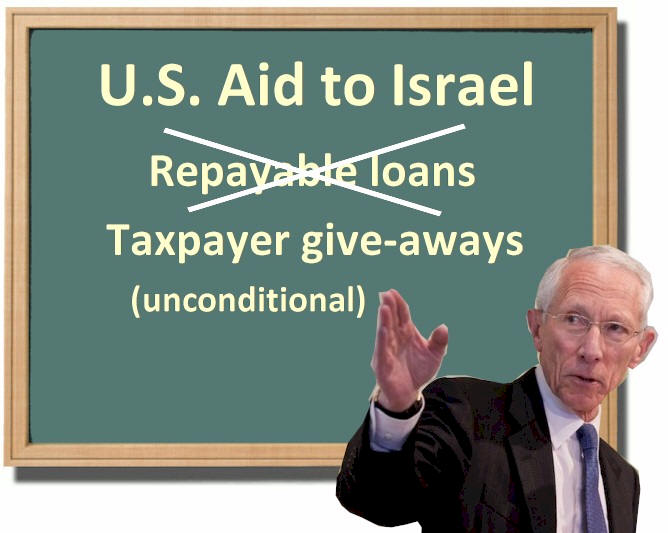 WASHINGTON--(BUSINESS WIRE)--Former Bank of Israel Governor Stanley Fischer is the wrong choice for vice chair of the U.S. Federal Reserve Board. According to an IRmep research report:

1. Fischer supports extreme anti-Iran policies that harm the U.S. economy. During his 2005-2013 stint as governor of Israel's central bank, Fischer lobbied Europe, Russia, and China to isolate Iran through measures that went far beyond the sanctions adopted by the U.N. Security Council.

The US Chamber of Commerce, Business Roundtable, Coalition for American Trade, National Foreign Trade Council and others rejected such sanctions, provisions they estimated would cost America $25 billion and 210,000 jobs. (PDF) Yet Fischer is on record stating that even sanctions are no longer enough and appears ready to prepare the U.S. financial system for war as he did within Israel's central bank. Americans support 2-1 the current agreement to halt added sanctions during negotiations with Iran.

2. Fischer's fundamental economic aid changes harm U.S. taxpayers. Fischer was appointed by the Reagan administration to the U.S.-Israel Joint Economic Discussion Group formed to deal with Israel's 1984-1985 economic crisis. To the detriment of U.S. taxpayers, Fischer helped permanently transform billions in annual aid packages from repayable loans to direct taxpayer subsidies that in 1985 amounted to over $1,650 per Israeli. Despite lip service, Fischer has never applied the austerity measures he became famous for at the IMF to persuade Israel to obey international law or U.S. demands to vacate occupied territories... More

12/24/2013
AIPAC's Fed Candidate Stanley Fischer on a Warpath against Iran
Dual-citizen nominee's lifetime benefit to Israel comes at a heavy cost to America
The rushed campaign to insert Stanley Fischer straight from his position leading Israel's central bank into the number two spot at the Federal Reserve has allowed little time for research into the appointee's career or for informed public debate about his record. Like the failed recent Obama administration-Israel lobby pincer move to ram approval for U.S. military strikes on Syria through Congress, avoiding such due diligence through velocity may actually be the only means for successful Senate confirmation.
Some of Fischer's accomplishments—from co-authoring a seminal textbook on macroeconomics to handling economic crisis at the IMF have—not surprisingly—been recalled by his many supporters. Other doings that shed light on Fischer's controversial attributes—such as overhauling how U.S. aid and trade packages are delivered to Israel—have been mostly ignored. Appointing an openly dual Israeli-American citizen into the most important central bank in the world could be a watershed moment. While the doors of federal government have long swung open for Israel-lobby appointees focusing most—if not all—their energies on advancing the interests of a foreign state, any who were actually Israeli dual citizens have traditionally kept that a closely-guarded secret. Fischer's long-term boosters, including the American Israel Public Affairs Committee (AIPAC), likely want to accustom Americans to openly dual citizens circulating between top roles in the U.S. and Israeli governments. A closer examination of Fischer reveals that average Americans have good reason to oppose his appointment, because his lifelong achievements for Israel have imposed high costs and few benefits to the United States while making peace more difficult to achieve. More Radio Interview - Scott Horton Show


Mendocino County Public Broadcasting 12/11/2013
How Israel's lobby will try to undermine an Iran deal favored 2-1 by Americans
"Takes on the World" radio host Jeffrey Blankfort and Grant Smith of IRmep discuss the high domestic costs of Israel lobby mandated economic sanctions, the secret origins of Israel lobbying organizations in America, and efforts to properly regulate the American Israel Public Affairs Committee. (MP3)

12/05/2013
FBI Investigated Anti-Defamation League (ADL) for Espionage
"Quashed case" mystery solved: culprit is once again secret Israeli intervention
2013 marks the 20th anniversary of the infamous "Anti-Defamation League (ADL) files controversy" in which the ADL was discovered infiltrating, spying on and otherwise violating the privacy rights of a large number of anti-Apartheid, civil-rights and peace groups through the unlawful acquisition of private data from corrupt local law enforcement officials....The FBI files, originally scheduled for declassification in 2038, were suddenly released to IRmep under the Freedom of Information Act on November 20, 2013 and may now be browsed and downloaded from the Israel Lobby Archive. It is also a timely release since one of Israel's most harmful spies, Arnon Milchan, is openly boasting about his criminal exploits and Americans may soon demand not only that unsuccessful old law enforcement tactics be retired but new strategies be fielded to punish Israel lobby wrongdoers and end their long stint of immunity.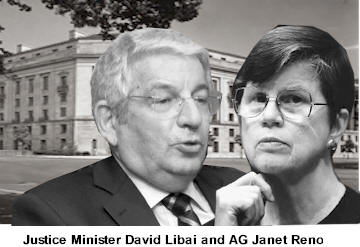 ADL stalls for time A March 16, 1993 memo launched the ADL espionage investigation from the FBI's Los Angeles office. The FBI discovered "unidentified individuals at the Anti-Defamation League (ADL) in possession of [Federal] Bureau [of Investigation] classified information" along with "confidential police reports and files belonging to the San Francisco Police Department" after the ADL's Los Angeles and San Francisco offices were raided and searched under warrant. Until that time, Israel was interested in preserving close economic and military ties (including nuclear weapons sales pitches) to Apartheid South Africa. The ADL, in constant contact with the Israeli consulate which frequently tasked it for help, was eager to pitch in. The FBI discovered one of its own files possessed by ADL's Los Angeles division was "a summary of activities relating to the African National Congress (ANC)." More Israel Lobby Archive release

11/27/2013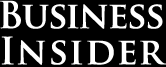 Hollywood Producer / Spy Arnon Milchan Played a Key Role in Israel's Nuke Program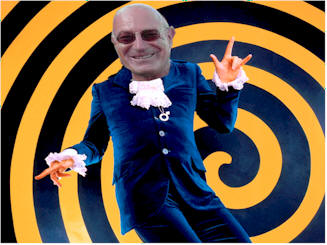 ...Here's what Smyth told FBI agents in Los Angeles (via IRMEP):

Smyth details his recruitment by Arnon Milchan, meetings with Benjamin Netanyahu who then worked at smuggling front Heli Trading (Milchan Brothers Trading Company) in Israel, and how the "Project Pinto" smuggling operation was rolled up after his arrest for smuggling 800 nuclear triggers and subsequent flight from the U.S.

Milchan denies that he knew about the nuclear triggers, which require a U.S. State Department munitions license to be exported. In any case, it's clear that he was integral to Israel's nuclear program.

Milchan, who still works in Hollywood, has produced over 120 full-length films including "Natural Born Killers," "Heat," "Pretty Woman," "Fight Club," "L.A. Confidential," and "The Fountain...." More

11/23/2013
WSJ

NUMEC

report "Mystery Remains on Missing Uranium" Fails Readers
IRmep fills in John Emshwiller's many information gaps
The November 22, 2013 Wall Street Journal report by John R. Emshwiller attempts to update readers about the story of a 1960s Israeli diversion of nuclear materials from a uranium processor in Pennsylvania. Like most reporting on the "NUMEC" or "Apollo" affair, it fails to tackle the key questions, or elaborate on why the government's decades-long cover-up of the affair is so damaging to American credibility and governance. Below is IRmep's elaboration on points the Wall Street Journal's report (in red) failed to explore and links to accurate source material. More

Washington Report December 2013

Washington Report on Middle East Affairs
Special Report: Don't Hold Your Breath: Blockbuster Movies Hollywood Will Never Make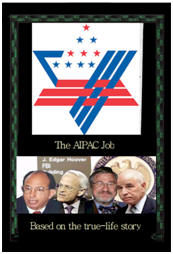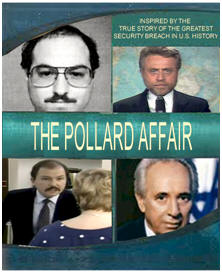 ...The "Bamboozle" or "Fraudster" Flick Long a favorite Hollywood category, these movies take a major Ponzi scheme or financial industry swindle and give the audience a meaningful back-story. "American Greed" is the story of Samuel Israel's $450 million hedge fund swindle. "The Madoff Affair" is an account of Bernie Madoff's $60 billion Ponzi scheme. That's topped by "Enron, The Smartest Guys in the Room," about the $63.4 billion dollar collapse of Enron. In times of widespread financial fraud, such movies provide Americans the relief of Schadenfreude. There is comfort knowing that despite the horrible losses, at least a guilty party finally paid for his crimes.
The documentary movie in this genre I would like to pitch is called "The AIPAC Job: Undercutting American Industry for Israel." It would reveal the true story of how an Israeli minister of economics stole the trade secrets of 70 American labor and industry organizations and gave them to Israel's top U.S. lobbying organization in order to undermine justified industry opposition to unilateral trade concessions to Israel in 1984. In this category, numbers matter. Through May of 2013, the total losses to American industry via the AIPAC action shift in trade patterns has cost $100 billion in deficits—more than any other in the bamboozle genre...
For this and other articles, subscribe to the Washington Report

11/22/2013
JFK anniversary should be commemorated as "National Ignorance Day"
The fiftieth anniversary of the assassination of John F. Kennedy is largely being trivialized in elite U.S. corporate media. Regardless of what one thinks of JFK's legacy, one significant outcome to his killing should be better understood. Sixty-one percent of Americans do not believe the official government line that Lee Harvey Oswald was the lone gunman. The passage of time has brought this public distrust barometer down from previous highs of eighty-one percent.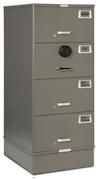 Outside the beltway, the burning question is not why so many Americans disbelieve official government explanations but whether secrecy also drives their contempt of the big media outlets that loudly trumpet them. Since 1997, close to half of Americans also consistently distrust the fundamental accuracy of news industry output...
...So what does lingering secrecy about JFK have to do with Middle East policy formulation? Americans researching key policies that were made possible only by Kennedy's early departure well-understand that information privation and spin is the norm. The CIA in particular, and by extension the National Archives, keep vast and ever-growing troves of secrets away from Americans that make the quantity withheld by the JFK NARA library on the assassination pale in comparison. Secret file release would fundamentally improve governance at the cost of exposing corrupt policies that political elites would rather not answer for or revisit. However, they cover many dates and many subject areas, from Israel's theft of U.S. nuclear materials to the Kennedy brothers failed bid to register and regulate Israel lobbying organizations. The common origin of some of America's worst regional policies is the void created by the JFK assassination. That is why all Americans should celebrate every November 22. Not to applaud the death of a U.S. president, but as a cynical Bronx cheer to the army of bureaucrats, politicians and media pundits who work so hard to withhold facts, shape the resulting flawed narrative and smear unbelievers. More

10/30/2013
Why is it so easy to obtain FBI files on Soviet spies, but impossible for Israel's spies?
Soviet espionage expert David Wise wrote about the first mole hunt in the FBI.

On C-SPANs Washington Journal, IRmep Research Director Grant F. Smith asks Wise, given his success in obtaining information about Soviet spies, why it is impossible to obtain files on Israeli spies who did the most harm to the United States.

The list of Israel's top nuclear spies includes Avraham Hermoni, Zalman Shapiro and Rafael Eitan.

However, even files on Jonathan Pollard and Ben-Ami Kadish are kept under lock and key and unavailable to the public. This special treatment, as documented in the IRmep report "Ten Explosive U.S. Government Secrets about Israel" leaves reporters and watchdog organizations unable to conduct audits to ensure that the investigations were comprehensive, thorough, and uncompromised by politics argues Smith.

Wise responds.

10/22/2013
Ten Explosive U.S. Government Secrets about Israel
Absent greater transparency, Americans should assume the worst
In 1968 Director of Central Intelligence Richard Helms wrote urgently to Attorney General Ramsey Clark and President Lyndon B. Johnson that some highly enriched uranium fueling Israel's Dimona nuclear reactor was stolen from America. LBJ reportedly uttered, "Don't tell anyone else, even [Secretary of State] Dean Rusk and [Defense Secretary] Robert McNamara." The FBI immediately launched a deep investigation into the inexplicably heavy losses at the Nuclear Materials and Equipment Corporation NUMEC in Pennsylvania and the highly suspicious activities and Israeli connections of the Americans running it. The CIA was tasked to find out what was going on in Israel, and compiled thousands of documents about the incident. (PDF) Although CIA officials in a position to now unofficially went on record claiming a diversion had occurred, for decades the CIA has thwarted declassification and release of the LBJ memos.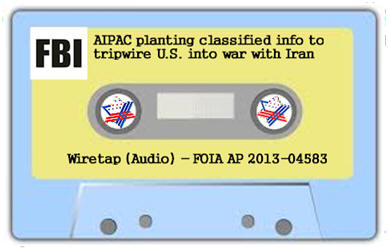 On October 18, 2013 the only appeals panel with the power to overrule the CIA--the Interagency Security Classification Appeals Panel ISCAP--sent notification that Americans are not yet ready to know the contents of the memos (ISCAP decision PDF). This denial of public release of decades-old secrets concerning U.S.-Israel relations is far from unique. Although the Obama administration promised unprecedented transparency, it has emasculated the public's ability to give informed consent on a wide range of key foreign policy issues. A review of ten particularly toxic U.S. secrets about Israel suggests stakeholders should start assuming the worst but most logical explanation.
In 2006 former Secretary of Defense Donald Rumsfeld famously told reporters at an Iraq war briefing "There are known knowns. These are things we know that we know. There are known unknowns. That is to say, there are things that we know we don't know. But there are also unknown unknowns. There are things we don't know we don't know." Bush administration secrecy and Rumsfeld's pithy quotes failed to quell gradual public awareness that the ill-fated invasion was launched on purposely fabricated pretexts. And yet the Iraq debacle could have been avoided if Americans had been better informed over time how government truly functions through greater access to the fourth category left unmentioned by Rumsfeld: "unknown knowns."
"Unknown knowns" are the paradigm-shifting bits of information known only by a select few in government but kept from their fellow American citizens because they would reveal indefensible, secret policies and institution-level corruption that favor a special interest. By locking "unknown knowns" under heavy guard in document archives, covering them in secrecy classification stamps and making an example out of whistleblowers who release them without authorization, busy bureaucrats with the highest security clearances maintain a vast and growing trove of "unknown knowns." Historians and watchdog organizations are continually thwarted in their mandate to contextualize and educate the public about relevant past events that could deeply inform the governed—and ultimately improve governance. Senator Carl Schurz said, "My country right or wrong, if right, to be kept right, and if wrong, to be set right." "Unknown knowns" obliterate the public's ability to execute the latter two-thirds of that sage advice. (Full report) (Radio interview - Scott Horton Show)

10/18/2013
IRmep forces Washington Post to correct US-Israel nuclear weapons

cooperation

claim
After a comprehensive debunking by IRmep, the Washington Post quietly corrected a Walter Pincus report that implied the U.S. was supporting Israel's clandestine nuclear weapons program.
On November 28, 2012 national security reporter Walter Pincus claimed in an article that "Over the years, the Corps (US Army Corps of Engineers) has built underground hangers for Israeli fighter-bombers, facilities for handling nuclear weapons (though Israel does not admit having such weapons), command centers, training bases, intelligence facilities and simulators, according to Corps publications." The online version of the article now bears a correction over the report:
"This article has been updated to remove the assertion that the Army Corps of Engineers had built 'facilities for handling nuclear weapons' in Israel. In response to a Freedom of Information Act request submitted to the Army by a reader seeking to verify the assertion, an attorney for the Corps wrote that 'that none of the facilities that USACE has been involved with [in Israel] were nuclear weapons handling facilities.'"


10/4/2013
Neocon Twilight?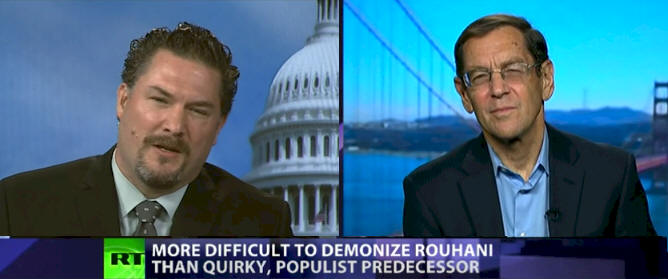 Bruce Fein and Grant F. Smith debate whether it is time to celebrate the demise of the neoconservative grip on U.S. Middle East policy. Fein reviews the overwhelming public refusal to approve the Obama administration plan to attack Syria over alleged chemical weapons use. Smith argues that despite that recent development, over 70 percent of the neocon policy manifesto (The Clean Break Plan) has already been implemented. Smith further details how even as the region becomes a tinderbox awaiting a spark to inflame U.S. involvement, none of the Israel lobby's capabilities to legally or illegally fan the U.S. into conflagration--which it usually does while nobody is looking--has been observably diminished.
Globally broadcast today by RT. Online Stream at http://rt.com/shows/crosstalk/us-iran-geopolitics-project-716/
Audio MP3 file at: http://www.irmep.org/mp3/10042013crosstalk.mp3 Video Youtube.

10/4/2013
The Israel Lobby Cowbird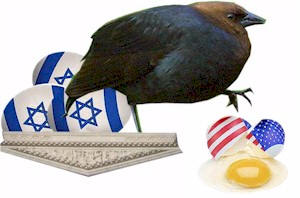 How is the Israel lobby like a swarm of cowbirds? Cowbirds use the devious strategy of brood parasitism, arriving at the nest of more parentally-oriented birds to lay their own eggs. Cowbirds then enjoy unburdened freedom to forage and thrive while their own young are raised, fed and protected by unsuspecting parents. If an avian host dares remove the cowbird's offspring, the host's own eggs—if not the entire nest—will likely be destroyed by the watchful cowbird. This coercive relationship is eerily similar to how Israel lobbying organizations flit about Washington, hatching operatives into the U.S. federal government to pursue a solitary goal—advancing the interests of a foreign state without the obligation of registering foreign agents or working through properly credentialed diplomats as all the flock of nations must. More

09/16/2013
Remembering AIPAC's Last Defeat by Jeffrey Blankfort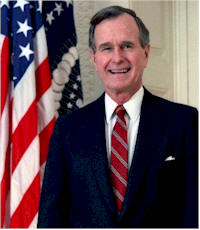 ...When Congress has had to choose between providing funds for Israel and for America's cities, it has strictly been no contest. Whereas, by the summer of 1992, 240 members of the House had signed a letter urging Pres. Bush to quickly submit legislation authorizing the $10 billion in loan guarantees to Congress, only 35 of her House colleagues joined Los Angeles's Maxine Waters in co-sponsoring a bill, H.R. 5747, on July 31, 1992, which would have authorized the granting of $10 billion in development loan guarantees to American cities.

Waters' had attempted to add the domestic loan guarantees to the "Freedom Support Act," authorizing assistance to the former Soviet Union and Eastern Europe, but was stymied when the House adopted a closure rule by a voice vote which prevented amendments from being added to the bill.

In defense of her proposal, Waters stated: "We are on the brink of funding aid to Russia and a $10 billion loan guarantee for Israel. I certainly understand the difficulties faced by Russia — their economy has collapsed — and Israel — they must absorb tens of thousands of new immigrants. However, our cities deserve preference… I would hope to see this plan adopted before we aid any foreign government." Only AIPAC's Near East Report, on Aug. 17, 1992, carried the story. One can imagine what might have happened had it been reported by the mainstream media.

In 1991, when Waters circulated her letter, the US economy was much like it is today. Six out of ten US cities were unable to meet their budgets and several states their payrolls. In March of that year, over the objections of President Bush, the House voted by a 397-24 margin to give Israel $650 million in cash as part of the Gulf War emergency spending bill. Bush had publicly threatened to veto the bill but backed down when he realized it would be overridden... More

09/10/2013
5 Dirty Tricks AIPAC Uses Against Congress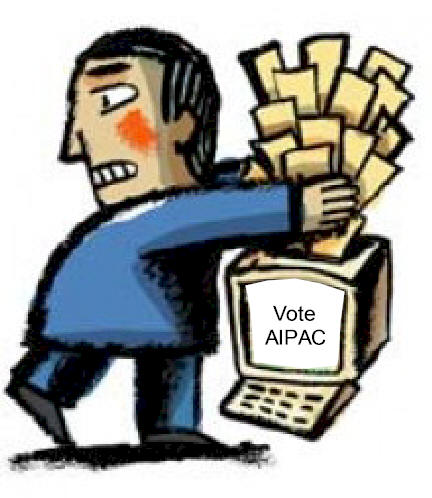 When you're already the biggest stealth lobby of any foreign government, respecting the law just doesn't pay. Many lobbyists work aggressively to get their way on Capitol Hill by bundling donor contributions, passing inside information that lawmakers can profit from before ordinary investors and creating a favor bank. Some of those activities are unethical, but surprisingly few are actually illegal.
AIPAC tactics fall into a different category. The lobbying group never bothered to incorporate until its parent organization was ordered to register as an Israeli foreign agent in 1962. AIPAC hurriedly spilt off and quietly incorporated just six weeks later in order to continue the public (and secret) work of its defunct parent organization the AZC. AIPAC flouts U.S. laws for its foreign patron—the government of Israel—when the stakes are high enough. If other lobbies tried any of these tactics, their executives would go to jail. Unsurprisingly, few domestic American causes require spying, smearing and fixing elections. More worryingly, AIPAC now has enough elected and political appointee friends placed in high places, along with establishment media power—that warranted investigations are quickly quashed.
The following five "dirty tricks" are undoubtedly being carefully considered by any Congressmember thinking of voting against AIPAC's drive to entangle the U.S. in wars against Syria and Iran: More

8/28/2013
Syria

"

chemical attack

"

fits profile of an Israeli false flag
"Hurrah" stage requires U.S. rush to judgment

...In many ways, elaborate false flag operations resemble the core stages of a confidence game or swindle. First there is foundation work and preparations laid for the scheme. Then comes build-up aimed at sucking in the victim or mark. The "hurrah" is the sudden crisis that compels that mark to act—and possibly lose everything. Since 1996, the neoconservative vanguard of the Israel lobby, in a strategy paper written for Benjamin Netanyahu, has urged a "foundation" of select military strikes on Syria. AIPAC and other Israeli fronts then worked to successfully pass the Syria Accountability Act which cut off all US trade and diplomatic ties in 2003. Israel has recently conducted its own military strikes as a "build-up" and to compel the U.S. to get "skin in the game." The "hurrah" stage may be the video saturation of dead children, women and men and media bombast that only the U.S. can respond because there is simply no time to waste. Since western audiences are demonstrably not very shrewd, it is likely that if this is an Israeli false flag, no "corroboration" stage of compelling (yet false) evidence is even necessary, though Israeli intelligence stands ready to provide it. Given Israeli interests, that such evidence is considered credible by the West is staggering.
Speed has always been essential in past false flag operations. The mark—Americans—must be compelled to act quickly after "the Hurrah" but before the story unwinds. In the case of Operation Susannah, charred dead U.S. Information Agency employees likely would have been splashed across the front pages of the Washington Post and The New York Times as outraged commentators demanded the permanent U.S. military occupation of the Suez Canal Zone—if only Israel's bombs had gone off when they were supposed to. Similarly, the outrage of the sinking of an innocent U.S. ship and gunning of lifeboats by unmarked Egyptian planes would have triggered orchestrated chants to "Remember the USS Liberty" and American sympathy with Israel's unilateral expansion of its "security zone." Unfortunately for Israel, Operation Susannah bombs went off too soon and the USS Liberty crew managed to keep it afloat (with absolutely no thanks to LBJ.)...More

07/

30

/2013
Cost of

1984

Martin Indyk / AIPAC secret theft from American industry reaches $100 billion
There are many reasons why naming Martin Indyk the special envoy to mediate between Israel and Palestine is a bad idea. Marinated in Israeli-American media mogul Haim Saban's largess at Brookings Institute, many observers have noted Indyk's previous failures as a diplomat for the U.S. It is assumed that Indyk will again function as "Israel's lawyer" and Palestinians will get a raw deal. Less explored are the likely costs for the United States.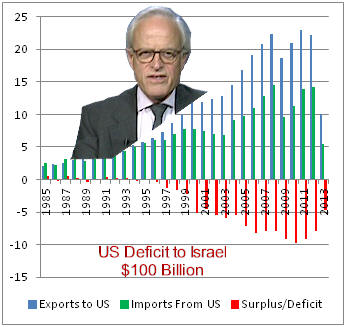 In 1984 as research director at the American Israel Public Affairs Committee, Indyk and his "research team" gutted advice and consent process during trade negotiations to deliver unprecedented concessions to Israel. During the negotiations American businesses opposed to the concessions delivered trade secrets and proprietary data supporting their opposition to the International Trade Commission. The FBI soon discovered AIPAC had illegally obtained a secret copy of the business secrets compiled by ITC, giving AIPAC invaluable ammunition to target those lobbying against the deal.

When publicly called out to explain the data theft on National Public Radio, Indyk was incapable of explaining how his research division obtained American business secrets—and instead answered a philosophical question about free trade that had not been asked. (Listen here) Thanks to recently declassified FBI files, it is known that Israeli Trade Minister Dan Halpern surreptitiously obtained and passed the stolen secrets to AIPAC, allowing the Israel lobby to end-run staunch opposition to the near-unilateral concessions. Complaints about Israeli theft of U.S. intellectual property, including pharmaceutical patents to export copy-cats into the U.S. market, have been ongoing.
Since the year of the theft, the formerly balanced U.S.-Israeli trading relationship has turned into a chronic yearly deficit for America. From 1985 through May of 2013 (the latest data available), the deficit has reached a cumulative $100 billion. The recently departed U.S. Trade Ambassador refused to provide compensation to victimized industries. Indyk is once again in a position to throw America under the bus. Concerned observers must begin wonder how much it will cost.


07/30/2013
Israel: a huge liability on American foreign policy balance sheet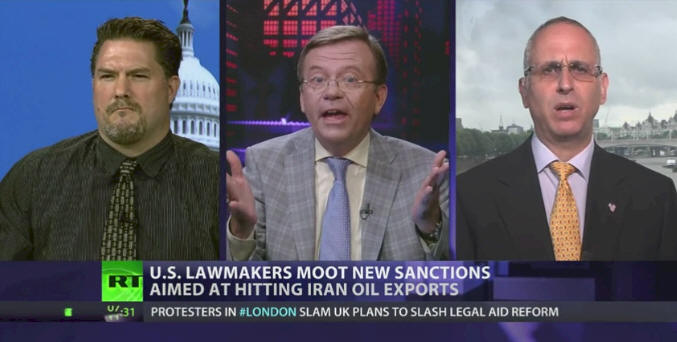 What is the difference between U.S. aid to Egypt and Israel? Why is the appointment of Martin Indyk to represent the U.S. in peace negotiations such a terrible move? What are some Arab states doing to avoid civil unrest? Why is Israel a liability rather than an asset on the American foreign policy balance sheet? Peter Lavelle moderates a debate between Grant F. Smith of IRmep in Washington and Charlie Wolf in London. Watch online


07/29/2013
Are ADL operatives "unofficial auxiliaries of the Department of Justice?" - Israel Lobby Archive
Today the Israel Lobby Archive releases an additional 850 pages of FBI files about the Anti-Defamation League (ADL) obtained under the Freedom of Information Act. The files cover the period 1942-1949. Key highlights: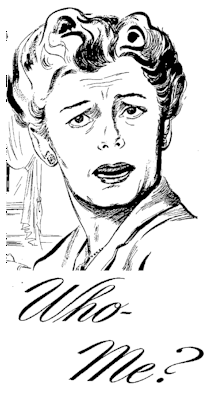 1. FBI complains to the ADL in 1942 that it was circulating false reports that ADL had conducted 373 investigations on behalf of the FBI during a one-year period. (file ending in 4)
2. The FBI director expresses view "that private investigative agencies had no excuse for existence, that they only created hysteria and contributed to vigilantism and a mob spirit...the FBI had never asked the ADL to conduct an investigation..." The ADL offers to disband during the controversy. (file 4)
3. Luigi Crisculo reports ADL undercover investigators claim the ADL acts as "unofficial auxiliaries of the Department of Justice." FBI internal analysis that the ADL and related groups are "interested only in their own material benefit and their work is directed more in the line of persecution and of framing their enemies than the exposing of Nazism and Facism..." (file 4)
4. Warner Brothers Studio contributes $60,000 to ADL. Report that a secret fund was used to spotlight Japanese Americans and draw attention away from Hollywood. (file 5)
5. The ADL requests permission to check FBI files in order to avoid "duplication" of investigatory efforts. The FBI internally reports "As the Bureau can see, under the procedure suggested by Gross, the Anti Defamation League would have an opportunity to learn of the informants being utilized by the Bureau and would also be in a position to learn of those under investigation." (file 5)
6. Senator Rufus Holman complains the ADL has targeted both his business and reelection in a smear campaign. (file 5)
7. FBI does not investigate, the ADL operative, David Robinson, who is orchestrating the ultimately successful campaign against Holman, is FBI informant #7 of the Portland field office. (ADL gave the FBI a list of 1,600 representatives, including Robinson, to be of service to the FBI in 1940.) (file 5)
8. A 1945 joint ADL AJC fund-raising appeal lists a wide range of propaganda campaigns. "333,000 copies of important books carrying our message...9,000,000 pamphlets...40,000,000 comic books!" Fundraising letter claims, "Out of every 100 Americans, 25 are infected with Anti-Semitism!" (file 5)
9. ADL checks with the FBI whether anyone on the official ADL speakers list has an "unsavory" background. (file 5)
10. ADL June 1946 "The Facts" newsletter investigates the Institute for Arab-American Affairs, which has done successful public education "refuting the Jewish point of view on Palestine." The ADL presents IAAA's internal operations including confidential banking information, "The bank sources revealed that this organization solicits only membership dues of $10.00 from their mailing list of about 3,500, of which they receive only a small fraction of paying dues. As of last week, their bank balance was $9,000..."

The entire archive, "The FBI and the Anti-Defamation League" may be viewed online at: http://www.irmep.org/ila/adl

Recently added items are marked "new."

06/27/2013
Obama's NUMEC Nuclear Diversion Cover-up
"...Rather than David vs. Goliath cases in court, a more appropriate accountability measure would be the deduction of $1 billion or more from Israel's $3 billion annual US foreign aid package for the immediate compensation of the nuclear smuggling operation's direct US victims. (See sample draft bill "To compensate direct victims of Israeli-NUMEC nuclear material smuggling" PDF ) Unfortunately – rather than slick courtroom maneuvers from Arnold & Porter – direct victims would likely then have to face AIPAC and the Zionist Organization of America (which supplied two directors to the NUMEC front operations) efforts never to allow such overdue and properly targeted compensation to enter Congress. However a fair settlement for victims and immediate declassifications are both long overdue..." More


6

/

12

/2013
The Strange History of the Anti-Defamation League - Jeffrey Blankfort
"...In that year, a 1947 Congressional hearing revealed, it had begun providing information on the recently formed National Lawyers Guild and on individuals applying for federal civil service jobs and some who had not applied for jobs, to the original House Committee on Un-American Activities, chaired by the notorious racist Rep. Martin Dies, which came to be referred to simply as the Dies Committee.

Newly declassified FBI files obtained by IRmep's Grant Smith reveal that on August 8, 1940, the ADL offered a confidential list of hundreds of undercover ADL investigators to FBI Director J Edgar Hoover. ADL offered the contact list as a resource for FBI informants and additional undercover agents.

Some members of the list, such as Abraham Feinberg, would later be investigated by the FBI as agents of a foreign government and for quashing investigations targeting illegal arms-smuggling from the US to Israel.

Feinberg would become later well known in as the man who delivered an envelope filled with a large amount of cash to Harry Truman–$ 2 million JFK told Gore Vidal– that enabled him to launch the whistle stop campaign that led to his victory in the 1948 presidential elections. Truman had earned Feinberg's largesse by recognizing Israel minutes after David Ben-Gurion declared the state into existence..." More


05/24/2013
The Iraq War Scam: Half-year's US GDP went into Iraqi burn pit: same people now after Iran
Brooking's Michael O'Hanlon flees

panel debate

after

tough

questions

with

Antiwar's Kelly Vlahos and IRmep's Grant Smith on "Crosstalk."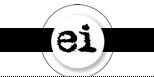 THE ELECTRONIC INTIFADA
05/14/2013
FBI Files reveal Anti-Defamation League spied on Arab students
...In the late 1960s, the OAS worked hard to unite visiting Arab international students studying in the US with Arab-American counterparts interested in connecting to developments in the region, primarily in Palestine. Formed in 1952 as the nonprofit Organization of Arab Students of United States and Canada, by the late 1960s OAS was hosting its eighteenth annual national conference with a reported 200 participants. OAS was not at all shy about criticizing US media coverage of the region or issuing direct challenges to the propaganda of the Israel lobby.

The ADL agents talk of alleged OAS links to armed Palestinian group Fatah, seemingly skeptical of one OAS spokesperson's claim that "there was no real relationship between them, that the OAS was merely letting them sell their literature there." The name of the spokesperson has been redacted by the FBI, along with most other names in the file. More
New Israel Lobby Archive release: FBI and the ADL - 1940-2003 and
ADL investigated and sued for privacy right violations

05/10/2013
Newseum should stop honoring convicted felon, terrorism gun runner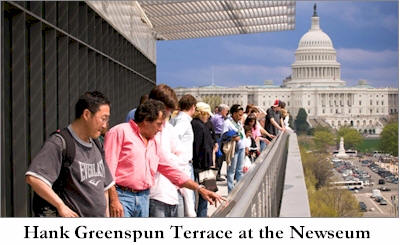 Hank Greenspun was a convicted felon who, according to his FBI file, in the late forties stole .50 calibre machine guns from the US Navy and violated Arms Export control laws in order to arm the terrorist Irgun gang. Greenspun tried, but failed, to bribe federal officials with $25,000 into dropping smuggling charges against him. In the end he paid only $10,000 in fines and served no jail time.
Greenpun then parlayed huge smugglng profits into a Las Vegas media empire.
Greenspun was "bad news," said Dan Moldea, author of The Hoffa Wars and other groundbreaking works on organized crime. "Hank Greenspun was a journalistic nihilist who used his First Amendment protections to reward his friends and to punish his enemies, as well as to promote his personal causes and to accept money from nefarious individuals," Moldea told SpyTalk. In 2006, Greenspun's wife gave the Newseum $7 million, which named a terrace on Pennsylvania Avenue after him. The continuing presence of Greenspun's name on the Pennsylvania Avenue terrace of the Newseum is an embarrassment to all legitimate journalists and news organizations.


4/23/2013
Friends of Israel Defense Forces Raises $27 Million Under NY Media's Rada

r - Jeffrey Blankfort
...True to that motto, the money this "charity" raises benefits exclusively the soldiers of a foreign country that has not fought a war longer than 33 days in 40 years and whose primary duties have been to protect Israel's illegal settlements, demolish Palestinian homes, make the lives of ordinary Palestinians miserable, and suppress Palestinian resistance to its ongoing ethnic cleansing by whatever means necessary.

The FIDF has a different take: "The Israeli government is responsible for training IDF soldiers and providing them with the necessary tools for their service. FIDF is committed to providing these soldiers with love, support, and care in an effort to ease the burden they carry." FIDF also brings Israeli soldiers to the states to visit synagogues and lecture at schools and universities. "These events," according to its website, "offer a great opportunity to meet IDF soldiers and hear the stories of these brave young men and women."

In 2011, the last year reported, it raised just over $62 million and had $80 million in assets at the end of the year, $546,000 of which goes in salary to its national director, Retired Israeli General Jerry Gershon, plus an additional $10 thousand a month for his New York apartment, according to the Forward... More

04/15/2013
The Deadliest Israel Lobby Conspiracy Theories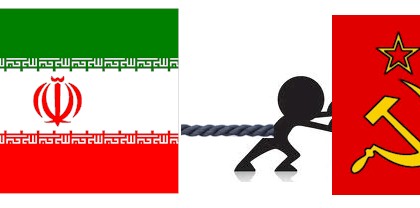 ...decades ago, AIPAC parlayed "Soviet Threat" theories into massive aid packages the US is still paying off. Today the Israel lobby has been relentless in spreading the conspiracy theory that Iran's mullahs—driven purely by their hatred of Israel—have a secret nuclear weapons program. Currently 71% of Americans—according to one poll—believe that Iran has already deployed nuclear weapons, despite the consensus institutional analysis of American intelligence agencies and the IAEA. Endless bombast of this formerly fringe belief mandates a "time is running out" chronology for diplomatic efforts towards Iran. It has been the foundation of Israel-lobby mandated economic sanctions that have mainly harmed Iranian's civilian population while realigning trade patterns in ways unfavorable to the U.S. Encouraging American false popular knowledge of "nuclear-armed Iran" makes the likelihood of another regional war much greater. This is especially frightening since equally unfounded fears about Iraq's "weapons of mass destruction" were not nearly as rampant. In 2006 only 50% of Americans believed Saddam Hussein had weapons of mass destruction when the U.S. invaded. More
Scott Horton Show interview stream and MP3


SpyTalk: 04/04/2013
Las Vegas and Israel: The Early Years
A Las Vegas media empire funded with profits from smuggling arms to Jewish guerrillas in Palestine? Sounds about right. Recently declassified FBI documents on the case of legendary newspaper editor and onetime mob associate Hank Greenspun have been posted by Grant Smith's Institute for Research: Middle Eastern Policy..

...The 775 pages of documents detail "the story of how Greenspun parlayed profits from illegal gun-running into a Las Vegas media empire," according to IRmep. Greenspun was the long time owner and editor of the Las Vegas Review-Journal turned Las Vegas Sun newspaper...Greenspun's smuggling career evidently began in the late 1940s when he "and associates stole 58 crates of .30 and .50 caliber machine guns from the U.S. Navy and smuggled them from Honolulu through Mexico to Jewish fighters in Palestine," IRmep said.

With a 10% kickback from the deals, Greenspun amassed a fortune of over $500,000 in just a few years, the documents show, enabling him to purchase his newspaper in 1950. He was eventually found guilty of violation of the Neutrality Act, but handed only a slap on the wrist--a $10,000 fine and zero jail time... More


04/03

/201

3
FBI files: "Hank" Greenspun parlayed profits from Israel arms smuggling into Las Vegas media empire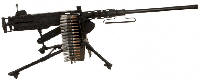 The FBI declassified 775 pages about former Las Vegas Sun newspaper editor Herman "Hank" Milton Greenspun (1909-1989). Released under FOIA in January, files telling the story of how Greenspun parlayed profits from illegal gun-running into a Las Vegas media empire are now available online at the Israel Lobby Archive...
...A 1952 FBI file reveals that after being indicted a second time for violating the Neutrality Act, Greenspun traveled to Washingtonand contacted Seth Solomon Pope . An earlier criminal proceeding ended when smuggling defendants during the trial contacted a juror who became the only vote against conviction. Pope worked in Hawaii at the War Assets Administration, in charge of decommissioning and selling off WWII surplus. Pope was investigated on three occasions for fraudulent sales of war materiel. Greenspun and associates stole 58 crates of .30 and .50 caliber machine guns from the U.S. Navy and smuggled them from Honolulu through Mexico to Jewish fighters in Palestine in the late 1940s. After Pope transferred to the General Services Administration in Washington, Greenspun offered $25,000 to Pope "or anyone else designated by Pope" to "quash" a second Neutrality Act indictment against Greenspun. The effort failed and Greenspun was convicted of a felony and forced to pay $10,000, but received no prison time... More

03/21/2013
1963: The Year the Israel Lobby Transcended U.S. Law
Fifty years ago this May, the Senate Foreign Relations Committee opened a series of unprecedented hearings investigating the clandestine activities of foreign agents active in the United States. The investigation focused most intensively on the operatives and financing of key Israel lobbying organizations such as the American Zionist Council, the American Israel Public Affairs Committee, and the American Section of the quasi-governmental Jerusalem-based Jewish Agency. Thanks to a secret memo only declassified in 2010, the public may now know what fears motivated the hearings.
A half-century after the attempted regulation of Israel lobbies under FARA failed, it is productive to image what might be different today if AIPAC in particular had been properly registered under the Act. When AIPAC director Morris Amitay was caught red-handed mishandling classified missile secrets in 1975, he could have been prosecuted under FARA. When AIPAC and an Israeli diplomat purloined the entire 300-page book of classified trade secrets compiled from 70 U.S. industry groups opposed to unilateral trade concessions for Israel in 1984, they could have been prosecuted for failing to report their clandestine subversion of due process. When in 2005 Steven J. Rosen and Keith Weissman met with Israeli diplomats during efforts to pass classified information to the press they thought could trigger a U.S attack on Iran, FARA consequences would have awaited them all... More


Mendocino County Public Broadcasting 03/20/2013
50 Years since the Fulbright hearings and Foreign Agent Registration orders on the Israel lobby
| | |
| --- | --- |
| Intro "Takes on the World" radio host Jeffrey Blankfort discusses ten year anniversary of Iraq war, how architects are now pushing for an attack on Iran, 50 year anniversary of Senator Fulbright and the Kennedy's effort to register the Israel lobby as foreign agents. Obama's trip to Israel, Congressional move to outsource "attack Iran" decision to Israel. The underreported case of Stewart Nozette. (MP3) | |
| | |
| --- | --- |
| Program: Jeff Blankfort and Grant Smith discuss the ongoing costs of the failed 1963 Senate/Justice Department efforts to regulate Israel lobbying organizations under the 1938 Foreign Agents Registration Act. (MP3) | |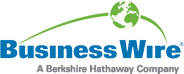 03/05/201
3
FBI counterespionage video release reopens concerns about Israel Aerospace Industries
On March 21, 2012 U.S. prosecutors played FBI surveillance video in court of former NASA employee Stewart Nozette agreeing to sell U.S. government secrets to Israel. Nozette was then sentenced to thirteen years in prison. The FBI surveillance video, obtained by IRmep under the Freedom of Information Act, is now available on YouTube and Vimeo. An imperfect redaction reveals Nozette appearing to say he sold classified U.S. government information to "Israeli Aircraft," also known as Israel Aerospace Industries and IAI...
On May 4, 2012 US Attorney Ron Machen was confronted on WAMU radio (YouTube) for officially stating no classified information was passed by Nozette to Israel. This was contradicted by court filings and now surveillance video. Machen could not credibly explain why the Justice Department limited its criminal investigation to only Nozette. More


03/04/2013
Poll: 55% of Americans don't want to prefer Israel over Palestine

02/23/2013
Why Americans are turning away from Israel and its U.S. lobby
Grant F. Smith, research director of IRmep, briefs several hundred Houston area non-profit and business leaders about why Americans are turning away from Israel and challenging Israel's U.S. lobby. Review of major espionage, propaganda and wealth transfer initiatives. Analysis of new polling data on American public opinion and how the growing chasm between opinion and U.S. policy may be driving a higher score on Transparency International's "perceptions of corruption" index. Recorded on February 23, 2013. Audio and slides only. (Audio MP3 download)

02/13/2013
U.S. Army Corps of Engineers did not build nuclear weapons-handling facilities for Israel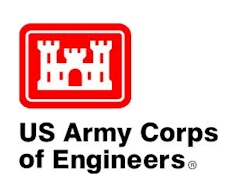 A November Washington Post report by national security journalist Walter Pincus revealed the U.S. Army Corps of Engineers was building a mysterious underground facility for the Israel Defense Forces near Tel Aviv. Deeper in the report Pincus claimed, "Over the years, the Corps has built underground hangers for Israeli fighter-bombers, facilities for handling nuclear weapons (though Israel does not admit having such weapons), command centers, training bases, intelligence facilities and simulators, according to Corps publications...."

...USACE's response was unusually comprehensive. (PDF) "This office is responsible for administering requests involving USACE Headquarters. The USACE Europe District is the office responsible for projects involving Israel. I have coordinated with the Europe District and have been informed that none of the facilities that USACE has been involved with were nuclear weapons handling facilities; therefore I will not be requesting that a document search be conducted...." More

1/31/2013 Parks Township Volunteer Firehall
The NUMEC Cover-up
The Diversion of US Weapons-Grade Uranium into the Israeli Nuclear Weapons Program


2/1/2013

The Pitt Law chapter of NLG

hosts
The NUMEC Cover-up
Guest speaker and author Grant F. Smith

presents

his thoughts on the "Diversion of U.S. Weapons-Grade Uranium into the Israeli Nuclear Weapons Program

,

"

a new drive to declassify government documents long overdue for release,

and the potential environmental
and legal consequences. University of Pittsburgh School of Law, Barco Law Library, 3900 Forbes Avenue Room 109, Pittsburgh. MP3 Audio


01/29/2013
Abby Martin's Breaking the Set: US & Israel's Inconvenient Nuclear Secrets

1/23/2013

The Eyeopener with James Corbett
Foreign Agents: The Zionist Organization of America (second video)
Discussion of the Israeli lobby and its influence in Washington tends to center on AIPAC, the largest Israel-centered lobbying group currently operating in the US. The oldest continually operating such lobby group, however, the Zionist Organization of America, was for decades one of the most powerful lobbying organizations in the country, helping to shape American policy toward the formation of Israel. Its members have been connected to illegal Israeli smuggling rings of both conventional and nuclear weapons technologies. And it is currently embroiled with the American government in a fight over its tax-exempt status. What is once again interesting to note is that groups like the ZOA and AIPAC are—like the Royal Institute of International Affairs and its branch organizations which we examined last week on this program—not secretive, cabals of shadowy figures meeting in darkened rooms, but openly public organizations with a readily documentable history of flouting laws and harboring criminal elements.


01/08

/201

3
IRS petitioned to not restore ZOA tax-exempt status as Justice Department tapped for foreign agent file
The IRS received a "13909" petition (PDF) from IRmep's Center for Policy and Law enforcement urging it not to restore the tax-exempt status of the Zionist Organization of America. The ZOA recently lost its tax-exempt status after failing to file tax returns for three consecutive years from 2008 to 2010. A Washington Report on Middle East Affairs January/February special report surveys ZOA's controversial history, including heavy use of tax-deductible funding for undisclosed lobbying activities and questionable executive compensation policies. ZOA tax returns recently provided to IRmep by the IRS reveal that in 2007 only ten donors provided 80% of ZOA's total public support. The IRS retained no records justifying why ZOA was ever granted tax-exempt status, and ZOA must submit a new application in order to regain the ability to accept tax-deductible contributions.
Recently declassified National Archives records reveal the Justice Department ordered ZOA to register as an Israeli foreign agent on seven separate occasions. The Justice Department is legally required to provide public access to all registrant records under the 1938 Foreign Agents Registration Act. ZOA executives Zalman Shapiro and Ivan Novick operated the NUMEC Apollo Industries corporations in the 1960s. According to public records, FBI and CIA officials believed NUMEC diverted enough weapons-grade uranium to Israel to manufacture dozens of weapons....More

Washington Report January-February 2013

Washington Report on Middle East Affairs
Special Report: Will the Zionist Organization of America regain its revoked tax-exempt status?
...Since the 1960s, broad reorganizations periodically announced by major Israel lobbying organizations have allegedly altered lines and boxes on the global Zionist organization chart, even as congressional amendments have steadily watered down the 1938 Foreign Agents Registration Act. Moreover, a new American umbrella corporation called the "American Zionist Movement" (AZM), created at a Miami conference in the early 1990s and with almost no funding or infrastructure, claims to be the legal intermediary among the WZO, ZOA and 25 other youth and adult organizations. However, the ever abrasive ZOA once claimed to have withdrawn from AZM in 1996 over disputes about the Oslo accords. AZM is reportedly funded by the WZO. After more than half a century, the ZOA/WZO relationship and activities still are not very clear to outside observers. The Justice Department may even be persuaded to review the ZOA's new public application for tax-exempt status for any WZO FARA regulatory issues. ZOA national vice chairman Steven M. Goldberg, for example, presently serves as a board member of both World Likud and the WZO executive board. Absent any more improper "favors" of the kind once secretly bestowed by the Justice Department, the Zionist Organization of America may fmd its road to tax preferences both closely followed and heavily challenged from many quarters... Full report